Clarice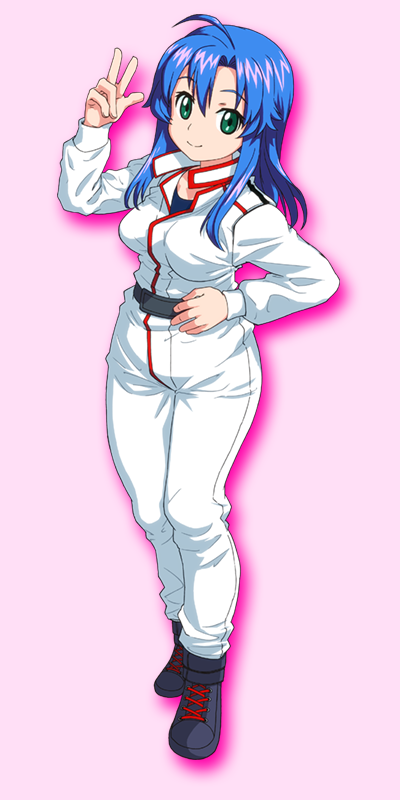 Clarice
Voice: Sakura Tange
Illustration: Tatsuya Souma
The heroine of Jaleco's 1985 classic game: City Connection. She travels the world in her beloved ClariceCar looking for the man of her dreams.
Standard Shot
Launches oil drum missiles. The missiles home in on enemies making this a good ship for a beginner.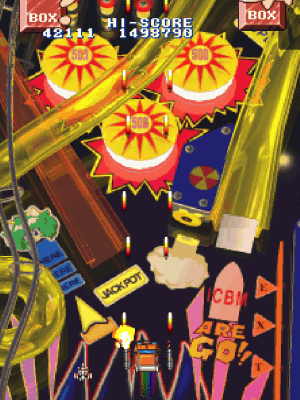 Charge Shot
Twin gatling guns appear from hatches on the side of the car and unleash a barrage of powerful bullets.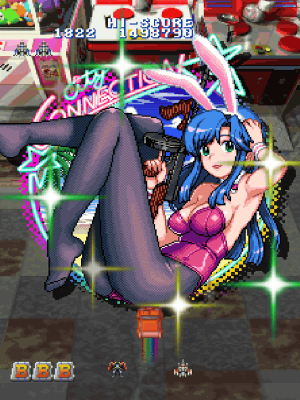 Bomb
Showing her rivalry for Momoko, her bomb, the "Ultimate Exploding Clarice Bomber" comprises of a pinup poster of her.
Well-known illustrators have designed the various poses.
Banto Homura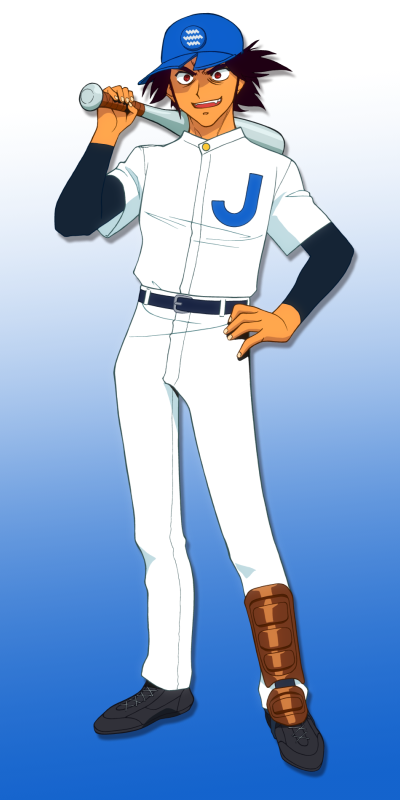 Homura Banto
Voice: Nobuyuki Hiyama
Illustration: Kenichi Sonoda
Introducing Homura Banto, the first ever mascot that resulted from a bug in a classic console baseball game. Though corrected for the US release, Japan's Bases Loaded is famous even now for a bug which allowed home runs to be hit with a bunt, hence Homura's name.
Homura's character design is courtesy of none other than the legendary Kenichi Sonoda! (Suchie Pai, Riding Bean, Gunsmith Cats).
Normal Shot
Homura hits the field swinging away, using his bat to attack. Hit enemy shots back and deal a grand slam's worth of damage at close range.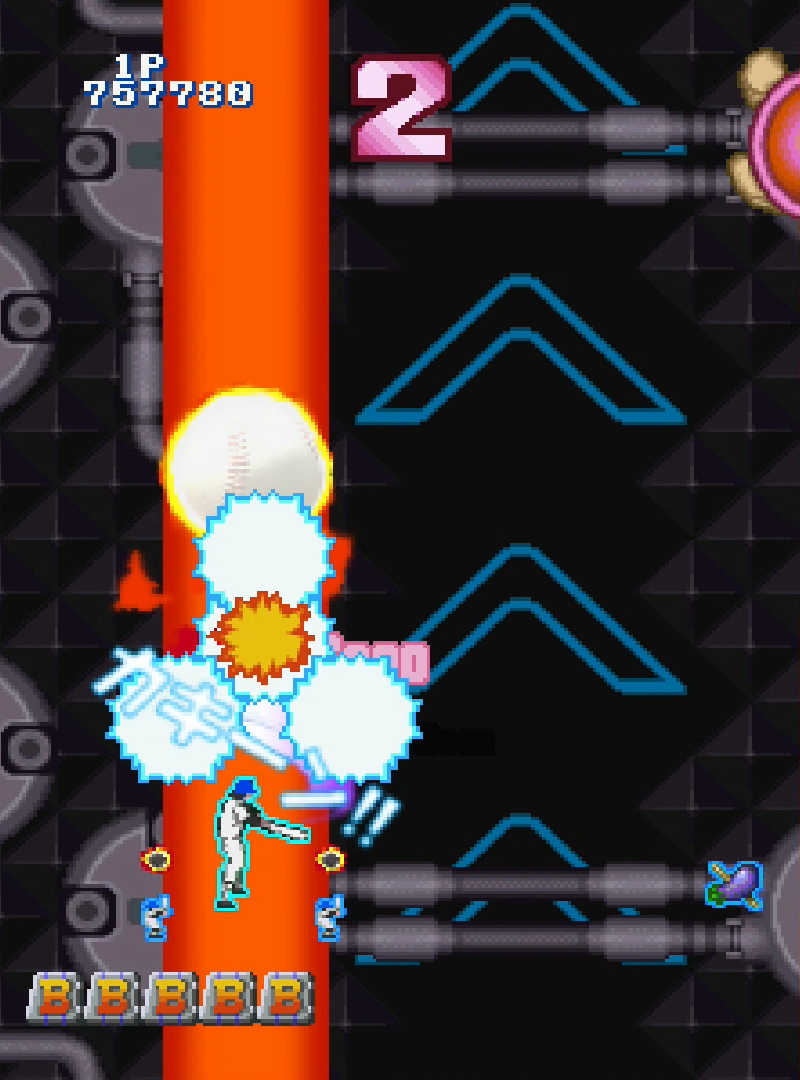 Charge Shot
Hear the familiar shout of Home Run! as Homura unleases a deadly bunt attack!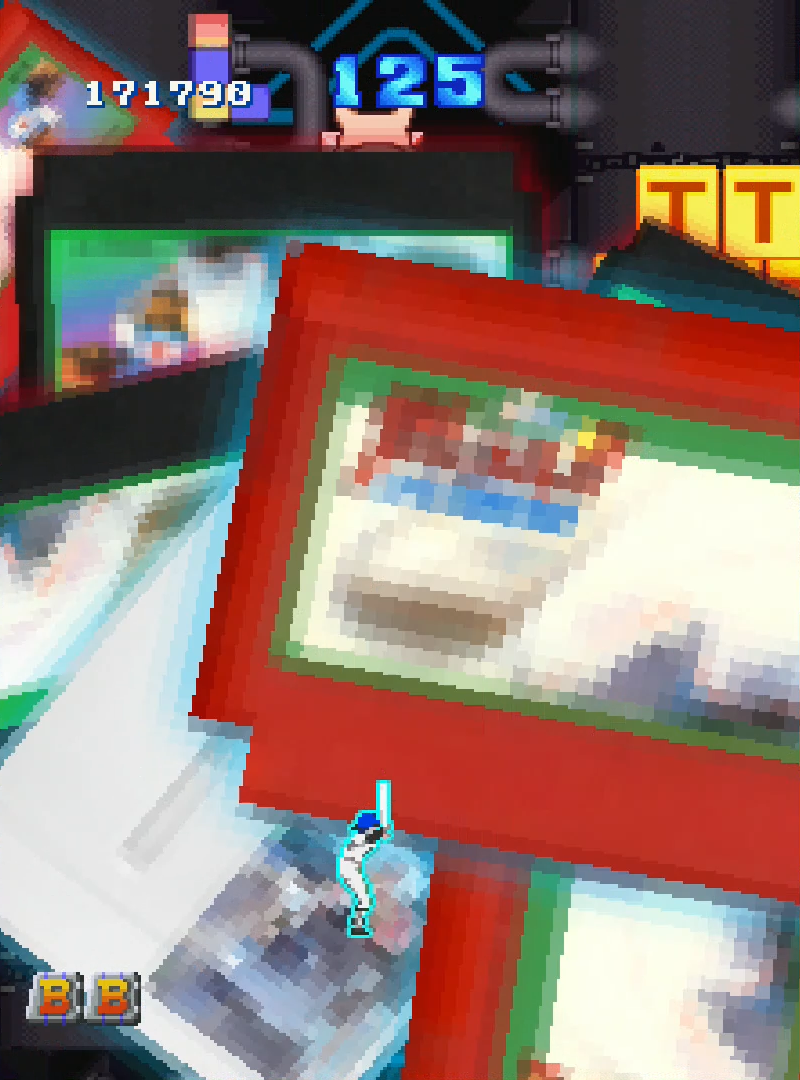 Bomber
His bomber unleashes an avalanche of unwan... er, pristine game cartridges, dealing huge retro damage to everything in their path!