2018/11/14
CruisinMix Special release date & video!
We've kept you waiting without news for too long, but we can at last reveal the digital release dates for the international release:
November 30th, 2018!
Check the new trailer here!!
That's just over two weeks away and, as promised we'll be releasing the Special version in place of the standard release; any current owners of either the Steam version or PS4 (EU or US) will receive this as an update on release.
What the special version means is a new remixed soundtrack for Time Attack in Arcade+, new Clarice bombs,
a sound test for you voice actress fans and the inclusion of the Japanese game for PS4 players!
The localisation means the fully-voiced Data Mode is now subtitled, so you non-Japanese fans can finally experience the depths of Pig's dishonesty!

Data Mode HD: Buta-san


...And understand the story, of course!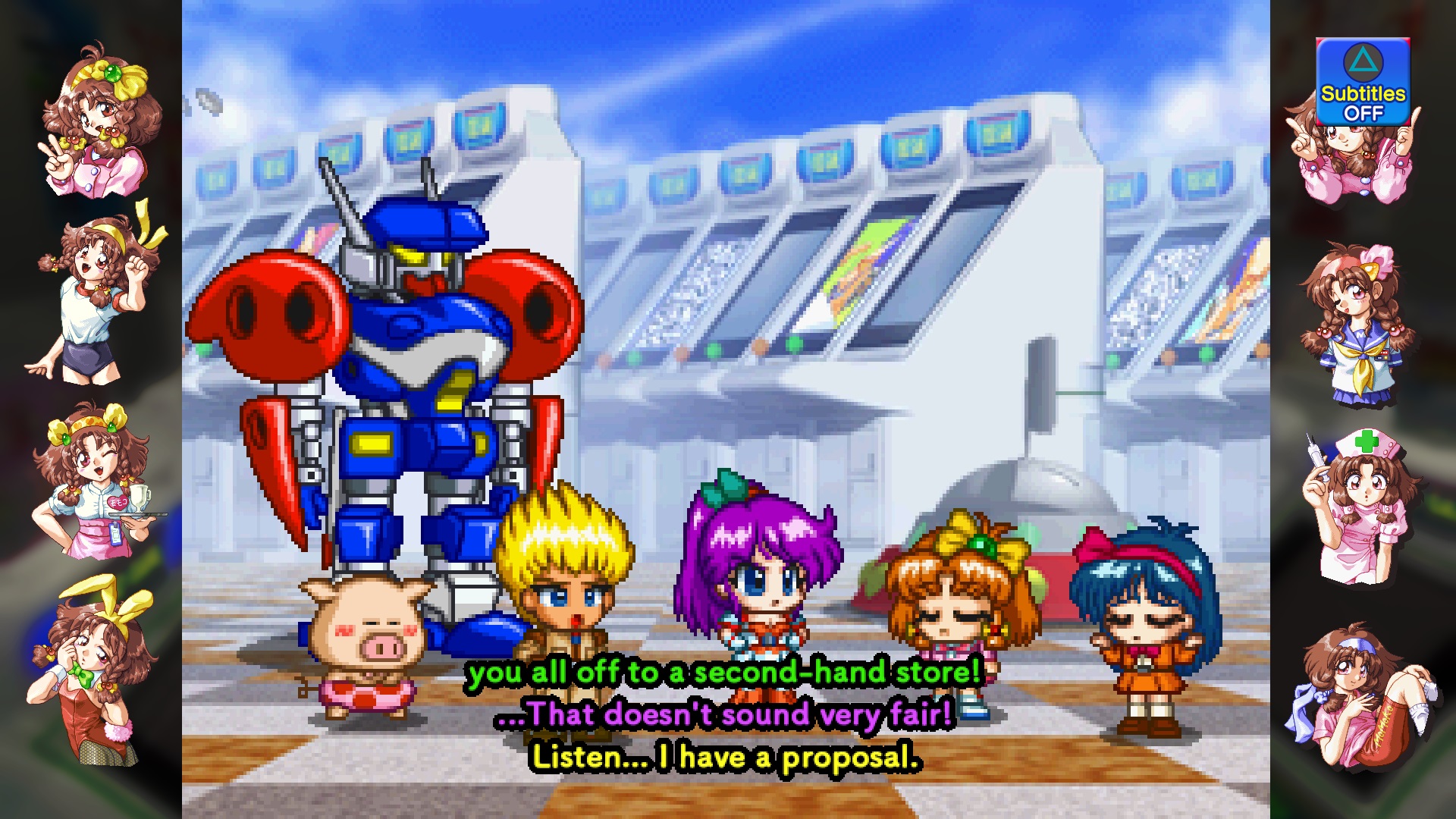 2018/09/22
"Special" Home Page update
Following the Tokyo Game Show announcement, the official page has been updated to include the new TATSUJIN DLC, information about the upcoming Limited Edition release and the long-awaited Steam release! Information about TATSUJIN/Truxton can be found here and the Limited Edition is here.
2018/09/20
Tokyo Game Show live broadcast & announcement!
The Game Tengoku development team will be on stage from the TGS floor with a very special surprise guest and a big announcement!
You can watch live on Saturday at 11am (Friday,7pm Pacific, details here). Will we finally be able to announce the correct release date? Tune in to find out!
2018/06/26
Clarice Bomber contest update & localisation news!
Contest Update
Firstly, apologies for the prolonged wait without news (again!).
If you recall, we had an art contest at the end of 2017 with the winner's illustration being enshrined in the the game as one of Clarice's bombs. Hirohiroki was the winner, but we haven't been able to post any updates UNTIL NOW! As you can see, the development team have been hard at work preparing the new bomb for use in game!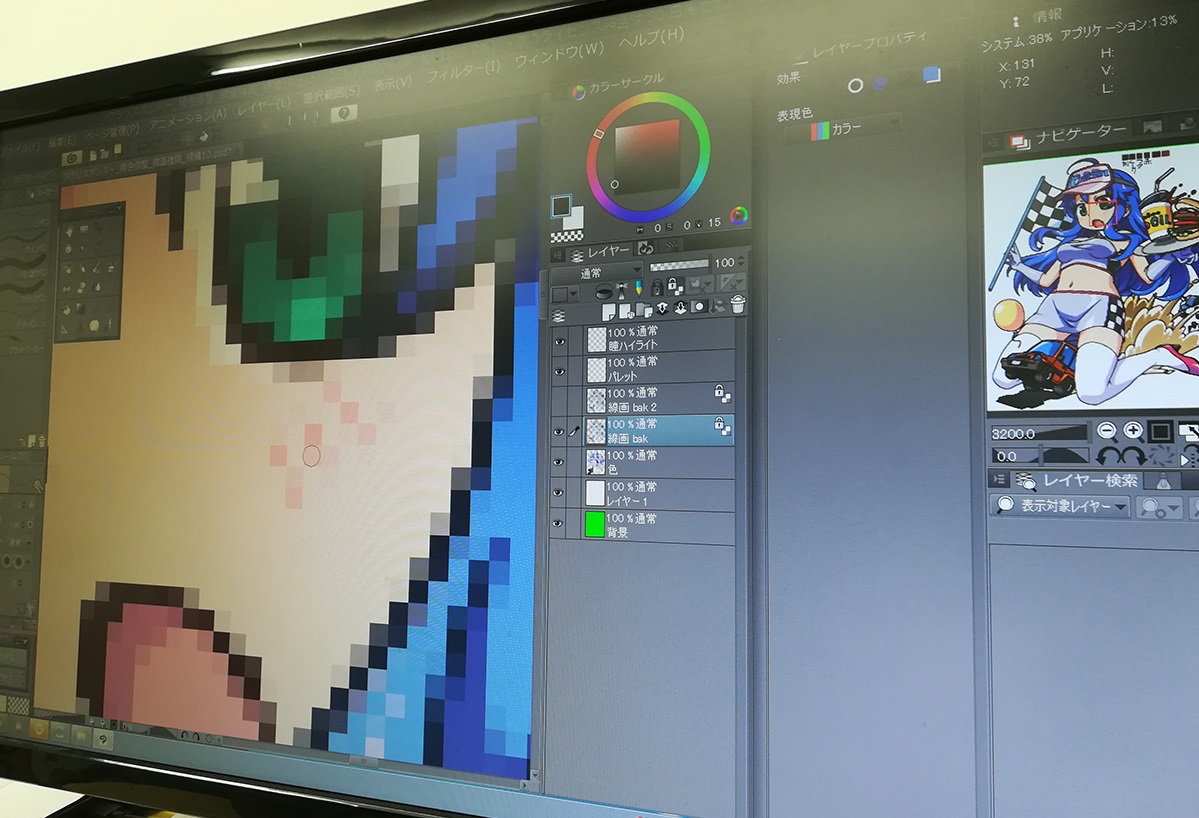 Localisation Update

And that's not all; we have some progress on the localisation too! The Classic Mode's text needed to be completely redrawn to match the original assets and reinserted into the game which is a laborious task, but check the results below:

Classic Mode Main Menu


Game Mode Select (Arrange)


Screen Mode Select (Arcade)


2018/03/29
Homura Banto unveiled!
Homura Banto is ready to hit homers all day, even from a bunt?! His DLC is all ready and waiting on the Steam store now!
We also have an update for Clarice's DLC, which adds a new music track and mini Clarice support characters too! And last, but not least, there's an extra stage added to Arcade Mode +'s Time Attack!
2018/02/19
Clarice BGM teaser released!
We just updated the English DLC page for Clarice to include a teaser for her exclusive Arcade Mode+ music track!
The track will play during Time Attack stages and is a remix of the original City Connection theme by composer Kenichi Arakawa, the original Game Tengoku composer.
2018/02/15
English release update
Firstly, sorry for the lack of updates; we really wanted to have something to show you all rather than just our heartfelt apologies
so you'll find some early test-shots of the subtitles in action during the Arrange Mode below.
As for the release: we've had to move it to Spring. Please accept our apologies for this.
The development team is only small and they're hard at work updating the game, more DLC and on top of that, the need to go back into the original code and add subtitles timed to the on-screen action has been a lengthy process.

---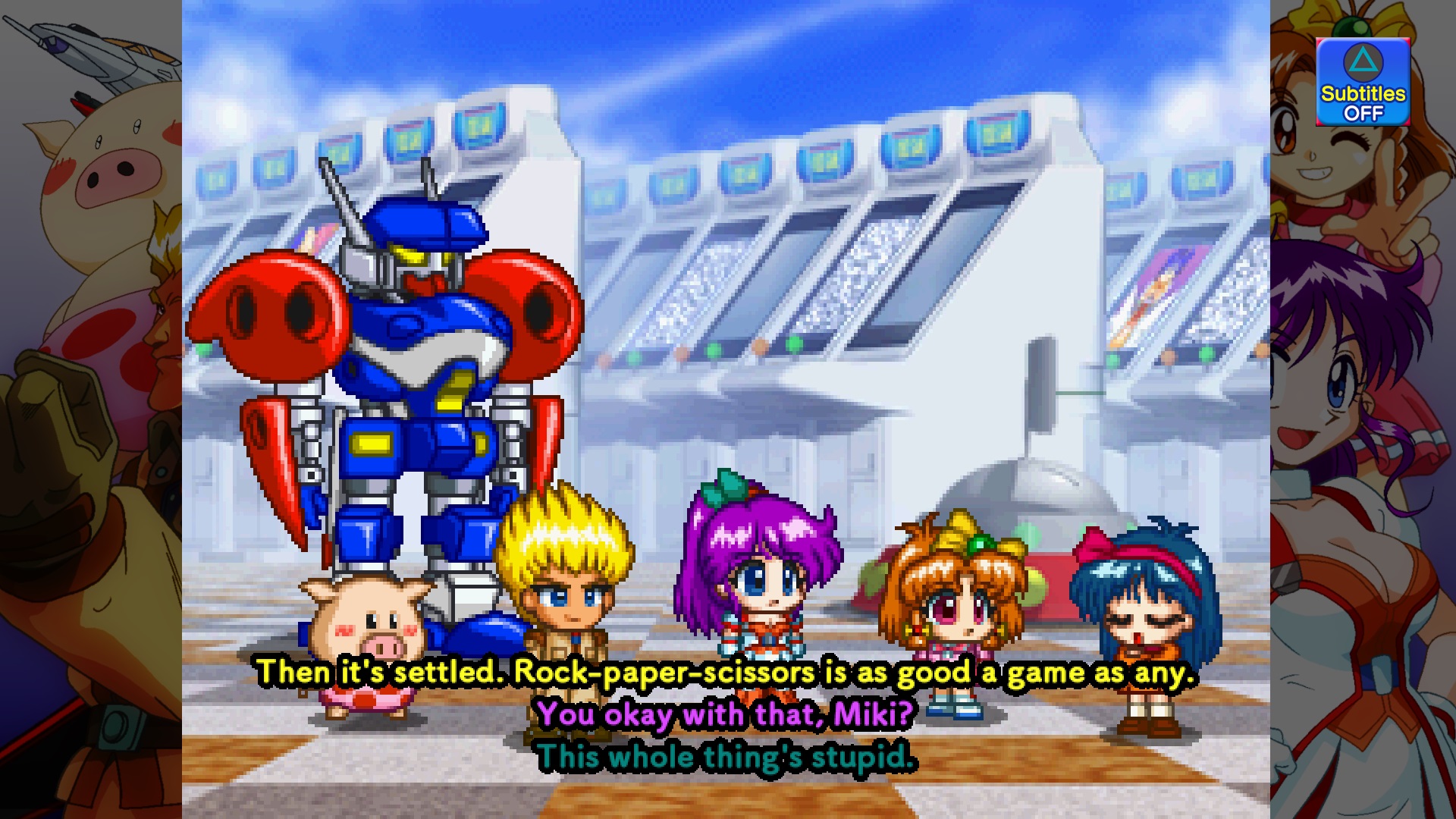 ---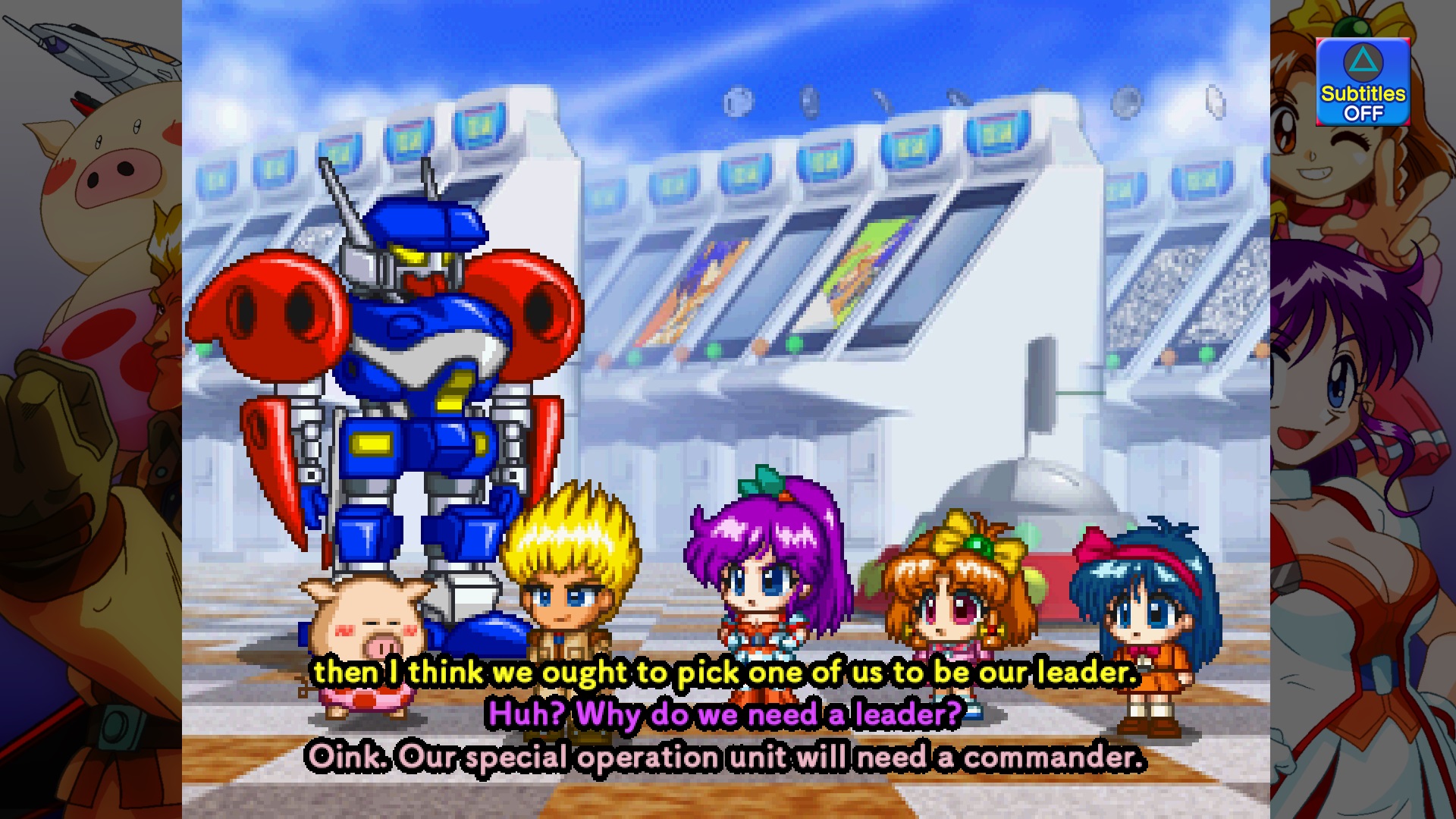 2018/01/26
Clarice Bomber illustration contest results!
That's right, the results of the illustration contest we ran in December are in!
The first prize, if you recall, was that the winner's illustration would be immortalised in the game as a bomb for the DLC character Clarice (released today!).
So, without further ado, here's our grand prize winner:
---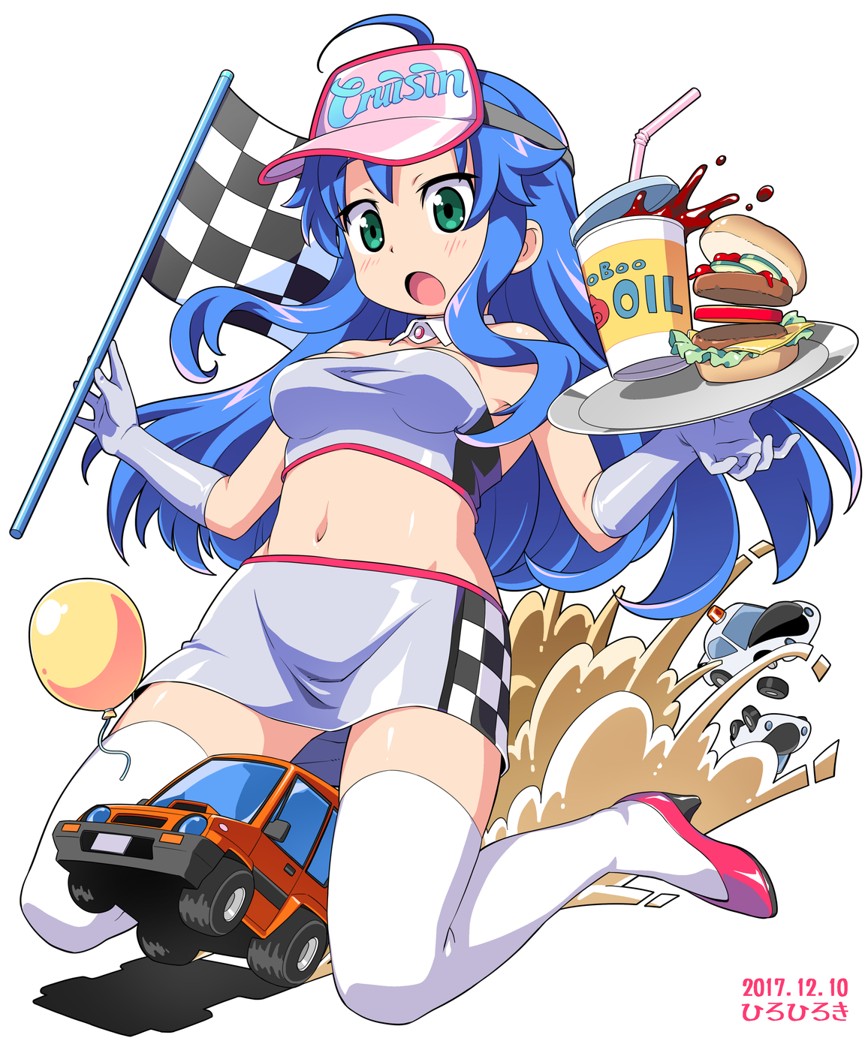 1st Hirohiroki!
A great rendition of Clarice and her beloved Claricecar being pursued by the police. Congratulations!
---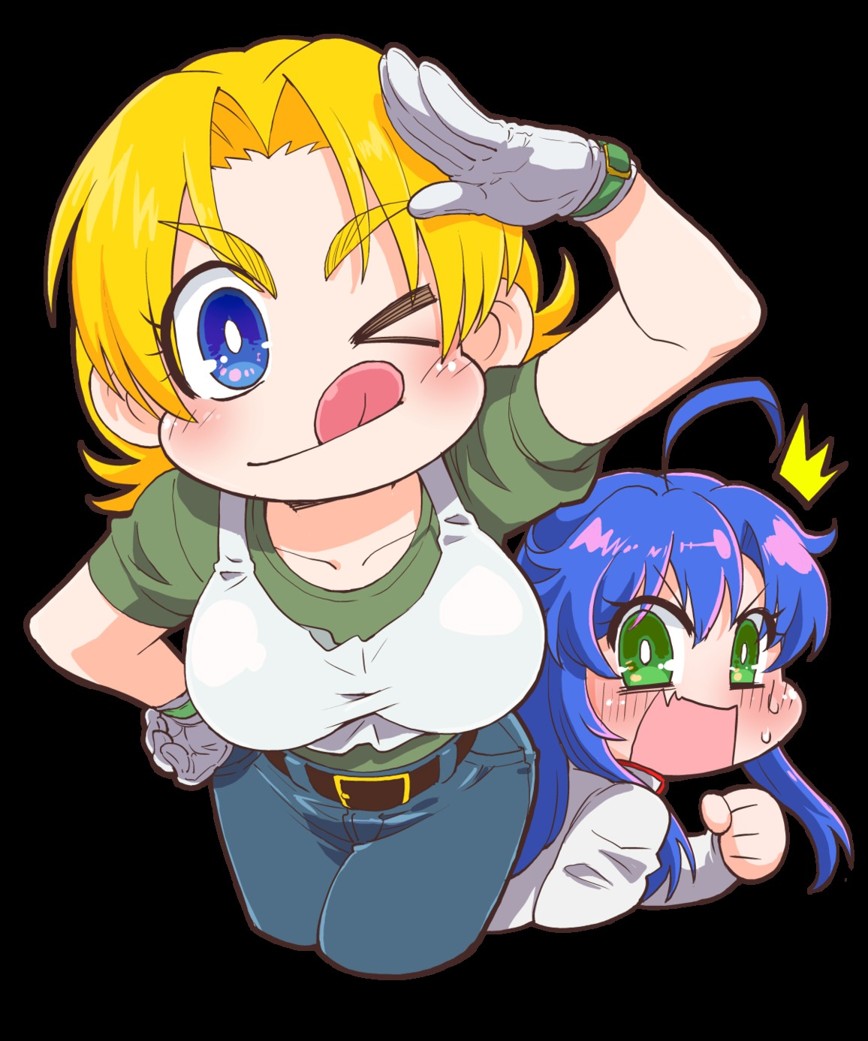 2nd Kanouchi
The mysterious, blonde (fake?!) Clarice, from "Gunbare! Game Tengoku", the sequel to Game Tengoku. Will her relationship with the 'true' Clarice ever be explained?! Excellent work!
---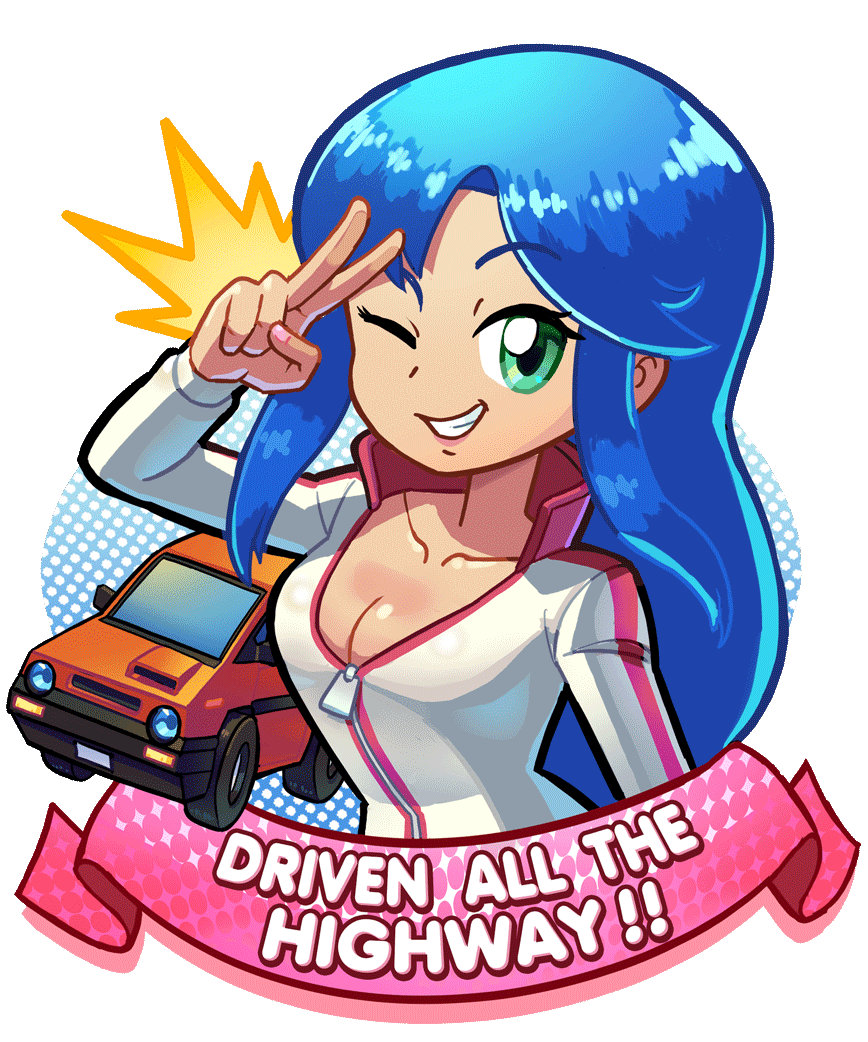 3rd Jonathan
Clarice as she would have appeared in Cannonball Run, perhaps? And her ever present Claricecar in tow. A great illustration with a well thought out catch-phrase too.
---
We'd like to thank everyone for their fantastic depictions of Clarice: the development team had a hard time choosing in the end!
2017/11/30
Japanese release! English to follow!
The Steam version released today and the English localisation will be coming early next year alongside the PlayStation®4 version and physical release.
2017/11/28
Clarice Bomb Illustration Contest!
To celebrate the release of Game Tengoku CruisinMix, we're holding an illustration contest! The Grand Prize winner will see their illustration put into the game itself!!!
Grand Prize
YOUR artwork IN THE GAME! Your illustration becomes the pin-up image when Clarice drops her bomb!
2nd Prize
A Limited Edition copy of Game Tengoku CrusinMix on PlayStation®4 (JP version)
3rd Prize
A standard copy of Game Tengoku CrusinMix on PlayStation®4 (JP version)
Last date to submit: December 29th, 9:59am ET
Once the contest deadline has passed, the Game Tengoku development team will select the winning illustrations.
Contest Rules and Submission Guidelines Below!
Rules:
Your full name or handle name (this will be displayed publicly)
Only one submission allowed per person
Submission must be your own personal/original work
All entries must be submitted by December 29th, 2017 at 9:59am ET
Once the contest ends, the developers and artists of Game Tengoku will personally select the winners!
Guidelines:
Submission must be of Clarice, a character in Game Tengoku CruisinMix
Submissions may be pixel art or illustrations, and must be digital
If pixel art is submitted, it will be used as is in-game
If an illustration is submitted, it will be converted to pixel art in-game
Size: If submitting pixel art = 198 pixels wide x 238 pixels high
Size: If submitting an illustration = As long as the ratio is 5:6, any size can be submitted
Submission must be JPEG or PNG and no more than 10MB
No limit on the use of color
Hair style and clothes are free to be changed
Full-body illustrations are permitted
Submission may also include a background
If submission includes a background, please separate into "character" and "background" layers (pixel art and illustration)
2017/11/20
DLC Updates!
Clarice DLC!

The 15 year old star of the Jaleco classic, City Connection (or Crusin), travels the world in her beloved ClariceCar to find the man of her dreams. Her ClariceCar has a wide firing range and mid-level power, making it great for beginners. Hoping to beat off Momoko, her own bomber, the "Ultra Explosive ClariceBomber", features a pin-up image of herself.
Homura Banto DLC!

Remember Bases Loaded? If so, have we got the DLC for you. Introducing Homura Banto, the first ever mascot that resulted from a bug in a classic NES baseball game. Can you decipher the name and guess the bug? Nah, I bet you have to look it up, n00b. Homura's character design is courtesy of none other than Kenichi Sonoda! (Suchie Pai, Riding Bean, Gunsmith Cats).
Extra Voices DLC!
A pack of extra voice clips, recovered and remastered from the original voice recording, but previously unused, will will be available for download!
Prices and release dates for all DLC have yet to be determined, but Clarice and Homura will both be playable in Arcade Mode +!
2017/11/17
Game Tengoku Release Set for Early 2018
The Japanese version of Game Tengoku CruisinMix hits Steam later this month and the English version is coming right behind it, scheduled for an early 2018 release! The ORIGINAL Game Tengoku team is working HARD on implementing the localization, aiming for the highest quality and ensuring the original is done justice.
2017/09/13
Game Tengoku live from Tokyo Game Show!
Game Tengoku CruisinMix will make its long-awaited debut at this year's TGS! Come by the City Connection booth (B-04, Hall 9, Indies Area) to check out the first playable version!
And don't miss our LIVE TGS broadcast featuring Game Tengoku, live from Tokyo Otaku Mode's stage! Tune in on Saturday, Sep 23rd, at 15:00 JST (11pm PT) here: https://www.twitch.tv/otakumode
Guests will include the game's original designer Masahiro Arai, the director of the Sega Saturn version, Naoki Kazaana, and the popular voice actress Mika Kanai!
Degica staff will be on hand for English interviews.
2017/08/31
Official Site Update!
We opened the Special page and added Clarice to the Characters page.
You can check the Japanese video on the Special page if you switch the language over!
2017/07/31
Game Tengoku Official Site Launched!
Marks the launch of the Game Tengoku Official Site, featuring things such as key visuals, an overview, and an introduction of characters from the game.